Barkarby
The Blue Line is being extended from Akalla to Barkarby.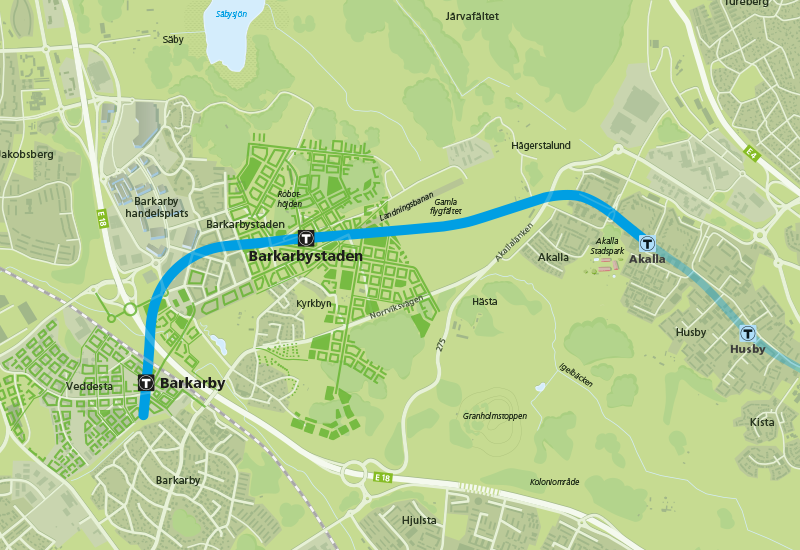 What is being built
From Akalla the Blue Line is being extended to Barkarby – an important travel hub for future public transport passengers, connecting bus services to metro, commuter and regional train services.
Järfälla Municipality is expected to grow to around 115,000 inhabitants by 2030. A new district is emerging around the new station in Barkarbystaden, and the Veddesta industrial area, which is closest to Barkarby station, is also being transformed into an urban environment.
The extension of the metro between Akalla and Barkarby is taking place below ground, making it possible to extend the metro system even further in the future.
In service 2026.